A flying club is presently operating on the site of ROUZA A LA SUISSE LUXURY RESORT IN RUSSIA. Even now, its runway is able to serve planes of Antonov An-2, Yakovlev Yak-40 and Yak-42 types.

VATULINO flight club is located near the village of Vatulino, about 5 kilometers southwest of Ruza. The airfield was built in 1939 and served military purposes. The flying field there is huge - its total area is 300 hectares; it is presently serving light and ultra-light flying vehicles such as gliders, as well as skydivers. The flying club also offers AX-8 air-balloon, powered hang-glider and Robinson helicopter flights. As for aircraft owners, they can always leave their flying vehicles in charge of the club employees.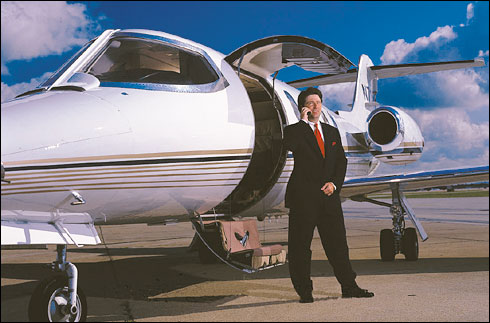 ---
The size of the main runway is 1,000 х 100 meters. Next to it, there is an additional 40 meter-wide runway of the same length. There is a space for parking and hangar sites on the flying field. The airport is equipped with all required radio and lighting systems as well as communication and flight control facilities.

Club members and all airplane (or other flying vehicle) owners can use a sky area of up to 100 km radius allocated to Vatulino airfield by the government. There are no other airfields in the Moscow Region able to offer a comparable flight zone.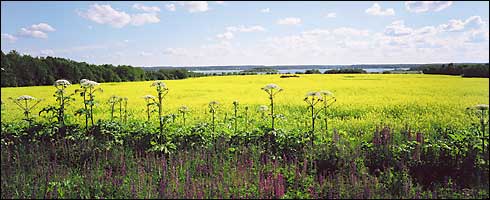 ---
Vatulino is presently undergoing comprehensive modernization. In the near future, it will feature an airport building, a hotel village with restaurants, cafes, bars, a fitness club, a sauna, and a swimming pool, as well as new runways with a superior surface. It will offer airplane charter services. The airport will accommodate privately owned airplanes and provide basic airport services for them.

Vatulino flight zones are located at the boundary with the adjacent Mozhaisk region. Therefore, the sound of flying airplanes (small as it is) would hardly disturb residents of ROUZA A LA SUISSE. The airfield is conveniently located and has excellent access roads - the distance from the Moscow Road Ring to it along Minskoye or Novorizhskoye highways is 100 kilometers, which is about an hour and ten minutes driving time.