A spa is a set of health-restoring treatments involving mineral, sea, or sweet water as well as seaweeds, salts, therapeutic mud and curative herbs. According to one of its definitions, the word spa originates from the abbreviation of the Latin "Sanus per Aquam", or "Sаnitas pro Aqua", which can be translated as "health by means of water" or "health through water". This concept goes as far back as to Ancient Rome where thermal springs and thermal baths were used to cure various ailments.

The set of spa procedures is to be selected for each person individually. It aims at general revitalization and relaxation of the whole body and results in more active metabolism, better blood circulation, excretion of toxins and wastes and better overall health. However, spa procedures yield not only rehabilitative and cosmetic effects, they also restore a person's emotional balance and peace of mind.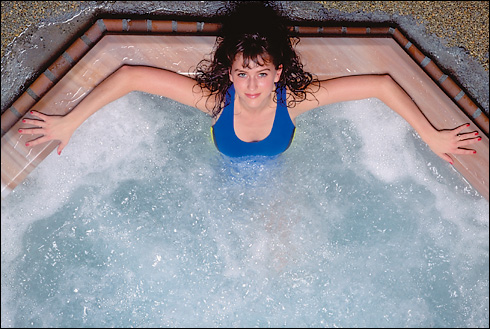 ---
Numerous different programs are presently offered by various Moscow spa centers. However, to feel the real effect of spa procedures a person needs to undergo a sufficiently long treatment course with absolutely natural ingredients. Now there is no need any more to travel abroad to get it, all that can be found at the spa centers forming a part of Bunino and Acatovo holiday centers of ROUZA A LA SUISSE LUXURY RESORT IN RUSSIA program.

Precious brine (natural strongly mineralized water) for them, which closely resembles in its composition to the Dead Sea water, is extracted on the spot from about 1 kilometer deep wells. Local therapeutic muds are highly reputed as well.

Bunino and Acatovo spa centers feature 50 m-long swimming pools, cool salt and hot sweet water pools, hydro-massage and piling procedures of all kinds, warm baths with aromatic oils, thalassotherapy and mud treatment. They will also offer "dry" massages, restoring seasonal maintenance procedures, phyto-bar. And, of course, there will be sensitive and highly professional spa experts helping their clients restore to full physical and emotional strength - in close contact and in full harmony with nature.