The manors in ROUZA A LA SUISSE LUXURY RESORT IN RUSSIA program will be in the most picturesque plots located close to the resort zones. This will permit their owners to enjoy all benefits provided by the resort complexes and to use all their infrastructure without the need to leave the privacy of their vast manor estates, surrounded by pristine nature (for more details see the "Incomparable Nature and Unspoiled Natural Environment of the District" unit).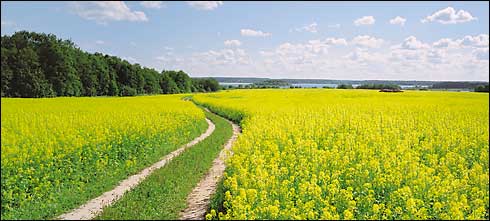 ---
Dubovaya Roscha (The Oak Grove) development comprising 56 manors is situated in the gorgeous shore zone of Ozerninskoye Water Reservoir, not far from Bunino country hotel, at about 40 minutes driving time from the Moscow Ring Road along Novorizhskoye highway. A picturesque canal system stretches over all the plots. Part of the area is forested where magnificent meadows lie all around and a park stretches along the shore. The shoreline in the vicinity of Dubovaya Roscha is deeply indented and very beautiful; the area is rich in fish. The project provides a wide waterfront promenade, a beach, and a private yacht club. Practically any corner of the development site offers a panoramic view of the water reservoir and the opposite shore with the famous Dolgorukovs' Moscow suburban manor Volynshchina-Poluektovo.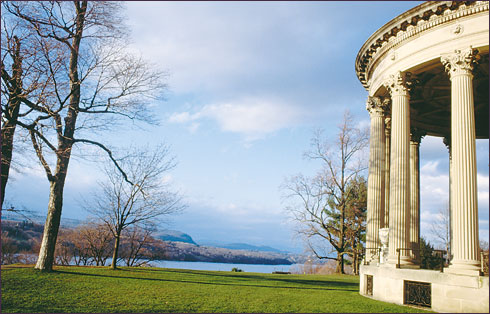 ---
The integrated system servicing the manors comprises of utility and maintenance facilities, a chain store, a restaurant, and a sports center with two outdoor tennis courts. There is Melnitsa (The Windmill) restaurant built on the shore of an artificial lake. Thanks to closeness to Bunino local residents can also use the widest spectrum of its facilities, such as spa-center, golf club, or equestrian park.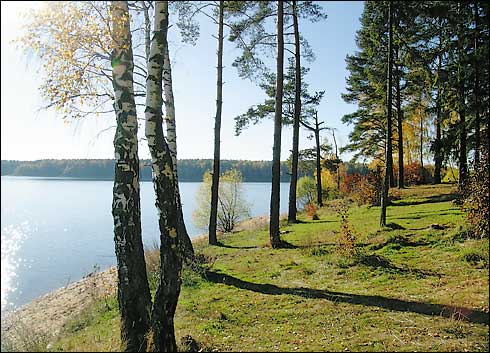 View from Ozerninskoye Water Reservoir shore
---
There are also manors located on the sites of Bunino and Acatovo country hotels. Most sumptuous of them verge on the golf courses. Manor houses sit far enough from each other - the area of the plots is 1 to 5 hectares. Most estates are to be sold with finished manor houses developed in accordance with a unified architectural concept. All in all, 3,000 manors will be built on the lands of ROUZA A LA SUISSE within the next 20 years.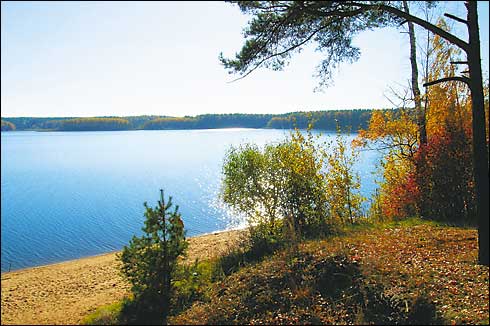 View of Ozerninskoye Water Reservoir
---
The manor concept has deep historical and cultural roots in Russia. In pre-Soviet times, most noble families used manors as permanent residence. For many of them their estates were their source of subsistence: agricultural products were often intended for sale. However, for many well-off owners the manors served primarily as a stage for leisure activities. A lot of joyful outings, or "diversions" as they used to call them in the old times, were arranged there.

At the same time, Russian manors were at the hub of the national cultural development. Their palatial architectural ensembles were designed by leading architects; their galleries and halls were adorned with beautiful works of art; rich manors, such as Ostankino, often featured private theatres.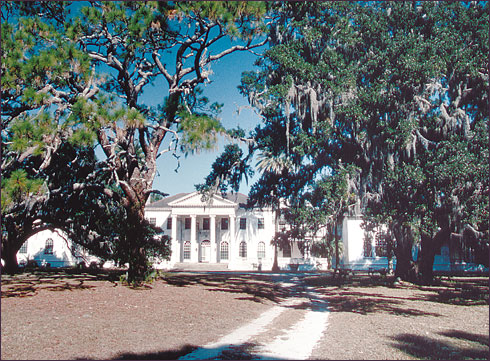 ---
In the modern interpretation, a manor is a house or even an integral set of constructions sitting on a very large plot of land and thus allowing its owners to arrange their life at their own discretion, almost like in a country of their own.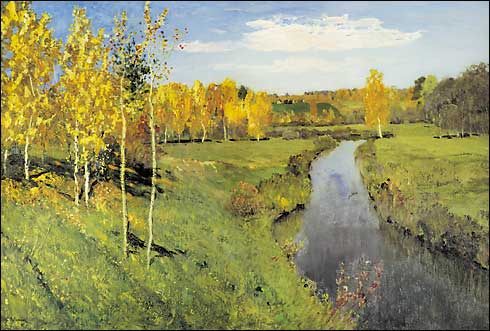 I. Levitan. Golden Autumn. 1895
---
A manor usually implies a house-and-park ensemble where all buildings harmonize with the landscape and everything conforms to a single style. A manor can be surrounded with a formal park with local lighting, walkways and sculptural compositions, or with a landscape park with small paths disappearing among the trees - it is here where a landscape designer can give reins to his or her imagination! There can be a tennis court, or a pedigree stud-farm, or a golf course. And, naturally, one is not to forget water. Quite often designers use natural water bodies already existing near the site, for example, a shore of a local water reservoir with a place for a private beach or a yacht club development.

Furthermore, a manor is a perfect place to receive one's guests - both VIPs or old-time colleagues or friends. A high society reception, a ball or a hobby club meeting - everything can be arranged in a manor. Hunting, fishing, golfing, yachting, horse riding, sports events, concerts - everything is available and can be enjoyed far from the city bustle and away from unwelcome strangers' eyes.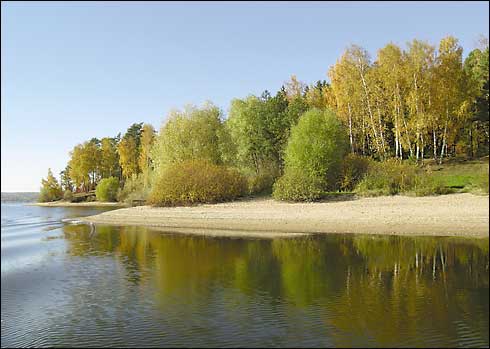 Ozerninskoye Water Reservoir shore