The equestrian parks Bunino and Acatovo are multifaceted projects developed to satisfy the most sophisticated needs of amateurs, professionals and horse owners. Being the perfectly equipped sports centers, these equestrian parks would offer boarding services as well as horses for hire. However, even a horseback ride will certainly bring a lot of fun and pleasure to the park guests, as all the leisure and sport tracks will run through the most beautiful spots of this picturesque resort.

Each of the parks would feature an 80-box stable building, an equestrian sports club, a small and a large arena, a training arena, a horse rehabilitation center (including inpatient treatment), and a specialized shop. A winter stable building constructed from environmentally-friendly materials is designed with due consideration of specific demands of horses to be kept there. The equine complex' layout resembles an open hand with a wrist: its fingerlike stable units are intended for separate keeping of rental horses, guest-owned horses and horses participating in international competitions. At some distance from it there will be a training and exercise unit.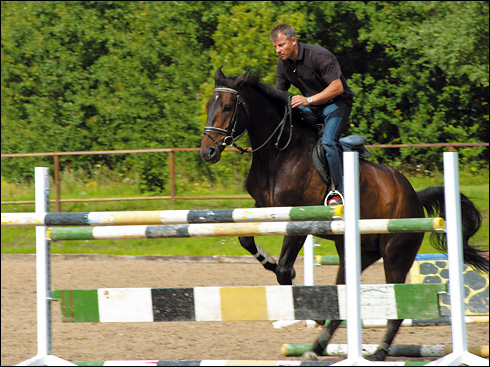 ---
The center would house the small arena of 800 square meters; behind it there would be the large arena of 2,100 square meters with stands for 400 persons. Next to the large arena there would be a two-storied restaurant able to serve up to 150 guests at a time. From its VIP-hall and from both balconies of the first floor its guests would be able to watch show jumping and dressage competitions on specially designed open-air arenas. In addition, the complex would feature movable spectator marquees, fenced paddocks, several mechanical walkers. At the park entrance there would be a parking lot and a spacious lobby with a bar and a cloakroom. Modern technical solutions coupled with elaborate layout would allow the center to host international competitions of the European championship level in show-jumping and dressage, the classical equestrian sports.

The project also envisages event training and competition activities. Event, or combined training, competition program includes dressage, cross-country tests and show-jumping.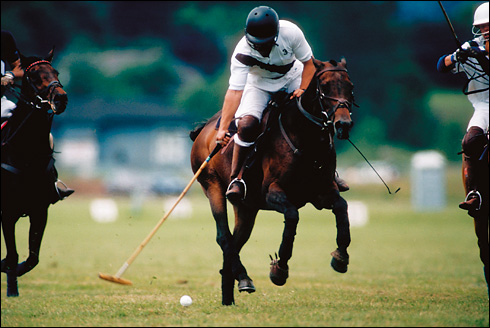 ---
Another priority line is polo. Polo fields envisaged in each of the equestrian parks are designed with due regard to all International Polo Federation requirements and would be able to host major international competitions. The size of each field is to be 275 x 150 meters. Polo ponies stables are envisaged as well. For winter training there would be a large indoor arena. Training of athletes and horses is to be directed by professional trainers. The project also provides for masterclass series conducted by leading international and domestic specialists.

Each park would feature a separate building housing a pony club for young riders with a miniature 10-boot stable and a cloakroom. The club's riding school will give children their first horseback riding lessons.

Driving time from the Moscow Ring Road along Novorizhskoye or Minskoye highways to Bunino equestrian park is one hour; a drive to Acatovo equestrian park will take one hour and twenty minutes.