Ozerninskoye and Ruzskoye Water Reservoirs are unparalleled in Moscow Region for their unique unpolluted water. They form a part of the Region's water protection area, and no motor yachts and boats are permitted. Therefore these water reservoirs are an ideal place to practice sailing sports. Yacht clubs of Bunino and Acatovo country hotels located on the shores of Ozerninskoye and Ruzskoye Water Reservoirs would create perfect conditions for yachting, windsurfing and kitesurfing.

Despite the motor boat ban, the resort's guests will have no need to forgo the pleasures of water skiing, wakeboarding or parasailing, as Bunino and Acatovo yacht clubs will employ electric motor towboats.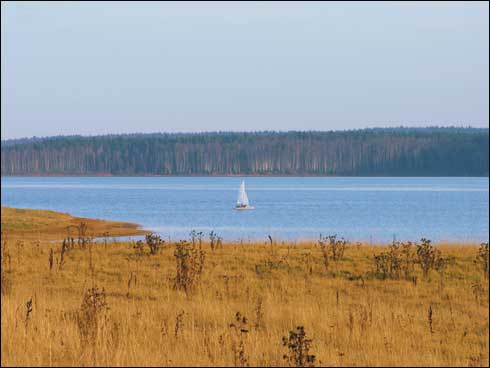 ---
The yacht clubs project provides for installation of fairway marking poles, modern berthing facilities, boathouses, and service workshops. Each of the clubs will have a restaurant with a summer verandah. The area of each yacht club is to be about 9,000 square meters, the length of the shoreline 200 meters and the area of the winter boathouse 900 square meters. To ensure safe lifting and launching of the boats it is planned to provide each club with a self-moving wheel-mounted crane. The service workshops would perform both technical repair of yachts and seasonal maintenance works.

Bunino and Acatovo yacht clubs will also provide yacht and professional equipment rental and assembled equipment storage services. It is projected to employ experienced instructors for the clubs - there would be a yacht school, windsurfing and kitesurfing courses. For the sake of convenience of club members and guests it is planned to open professional shops selling water sports equipment and accessories, sport and special clothing.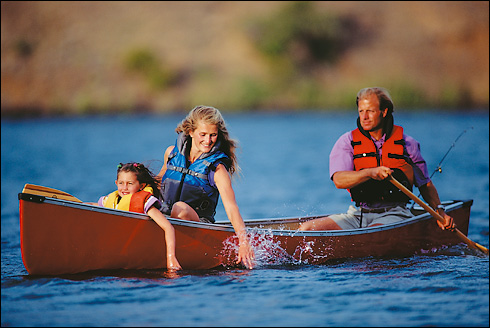 ---
Ozerninskoye and Ruzskoye Water Reservoirs are among not only the cleanest, but also the largest water bodies in the Moscow Region. Ruzskoye Water Reservoir has considerable length - 33 kilometers - and width - 3.2 kilometers. Its area is 3,270 hectares. The winds are usually rather strong and dense, predominantly westbound. Over the water reservoir lie several wind acceleration zones, which form speed stretches that are very challenging for yachtsmen and windsurfers. Ozerninskoye Water Reservoir is 19 kilometers long and up to 3 kilometers wide. Its area is 2,306 hectares. In its central part its depth reaches 20.5 meters mark, making the waves in that area quite high, which is essential for windsurfing, while a wide strip of shallow water near the shore is convenient for learning the basics of the sport.

Large area of the water reservoirs coupled with well-developed infrastructure of both yacht clubs and Bunino and Acatovo resort centers will allow the clubs to host sailing regattas and water sports competitions, both domestic and international. Pristine natural environment, strong and steady winds and spacious waters of Ozerninskoye and Ruzskoye Water Reservoirs create perfect conditions for sailing sports and qualify Bunino and Acatovo yacht clubs as the unparalleled yachting sports centers in the Moscow Region.

Driving to Bunino and Acatovo yacht clubs will not take long. The country hotel Bunino is located in one hour-drive from the Moscow Ring Road along Novorizhskoye or Minskoye highways, while driving to Acatovo will take a little longer - one hour and twenty minutes.